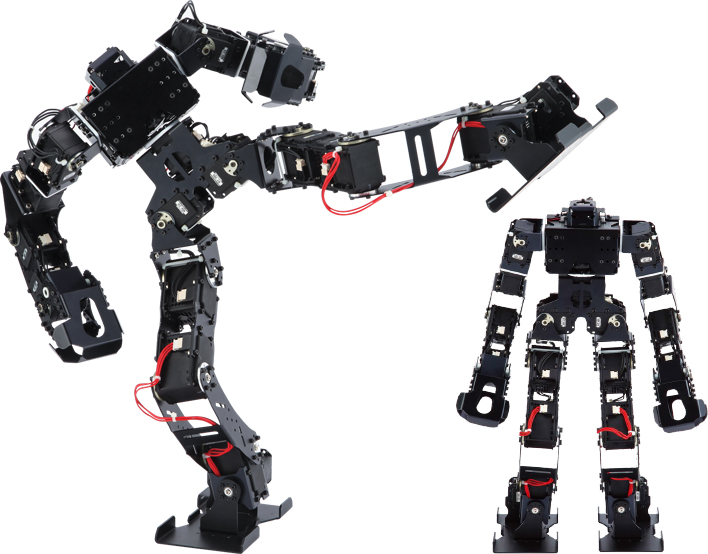 With development platform that R&D is possible, it was developed to utilize robot with humanoid base platform of various research.
Intuitive and convenient motion production and application are possible by using motion creator of the company.
It offers the function of developer's convenience.
As it offers wireless communication to every function implementation and control, it is free from restraint of environment by wire.
Product features
Humanoid robot for R&D
Distribution channel
Company online, Educational institution, Dealership
Size / Specification
Model
RLH-3K
Manufacture Company
ROBO LIFE Co., Ltd.
Size
Height : 49cm / Weight : 3kg
Motor Spec
DYNAMIXEL (MX-28, MX-64)
Components
DYNAMIXEL / Frame Set 28 Type / ROBOLIFE Controller 1set / Li-Po Battery, Li-Po Charger