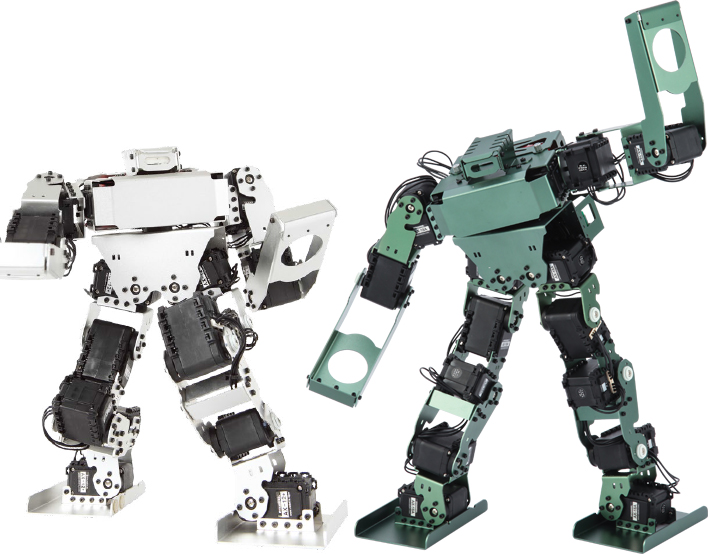 Verified edutainment humanoid robot with performance at competitions for years!!

TINYWAVE offers satisfactory service to users based on stable operation and high performance.
As it uses aluminum frame, it strengthened durability and solidity.
It offers an option frame to enable to do basic remodeling without separate frame production.
And as it offers realization of every function and wireless communication to control, so it is free from restraint of environment by wire.
Motion Creator that is a software to control multi-joint robot based on GUI(Graphical User Interface) is available for entry, competition, education, and application because it is easy to learn and apply.
Product features
Edutainment, humanoid robot
Distribution channel
Company online, Dealership, Educational institute
Product Series
TINYWAVE / TINYWAVE-F / TINYWAVE-AF
Size / Specification
Model
TINYWAVE-AF
Manufacture Company
ROBO LIFE Co., Ltd.
Size
Height : 34.2cm / Weight : 1.57kg
Motor Spec
DYNAMIXEL (AX-18A)
Components
DYNAMIXEL / Frame Set 23type / ROBOLIFE Controller 1set / Li-Po Battery, Li-Po Charger